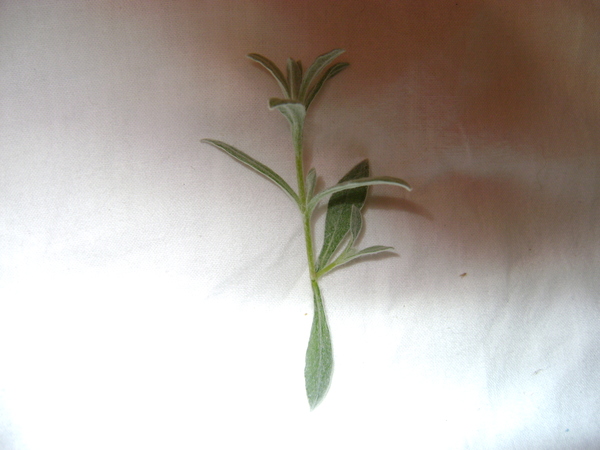 355 - Unknown - Unknown - 30cm
United Kingdom
This is a small rockery plant..Which spreds well....I would like to know name please so I can buy some more
Photographer: johnk
---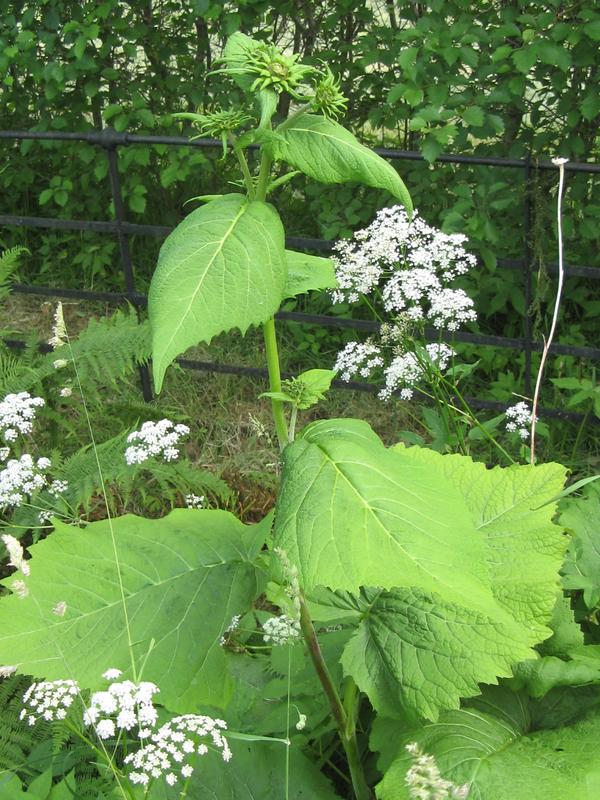 314 - Unknown - Unknown - 30cm
hedgerow/Mullsjo, near Jonkoping/Sweden
Tall herb, not yet flowering, big floppy leaves 20com broad, no hairs, alternating leaves. Growing in a shallow ditch with bracken and cow parsley, in old farmyard. Several future flowerheads, complicated halo of green prongs around nut-like bud.
Photographer: PollyP
My best guess is some type of helenium but I'm not sure.
Posted by: amy 2013-07-30
---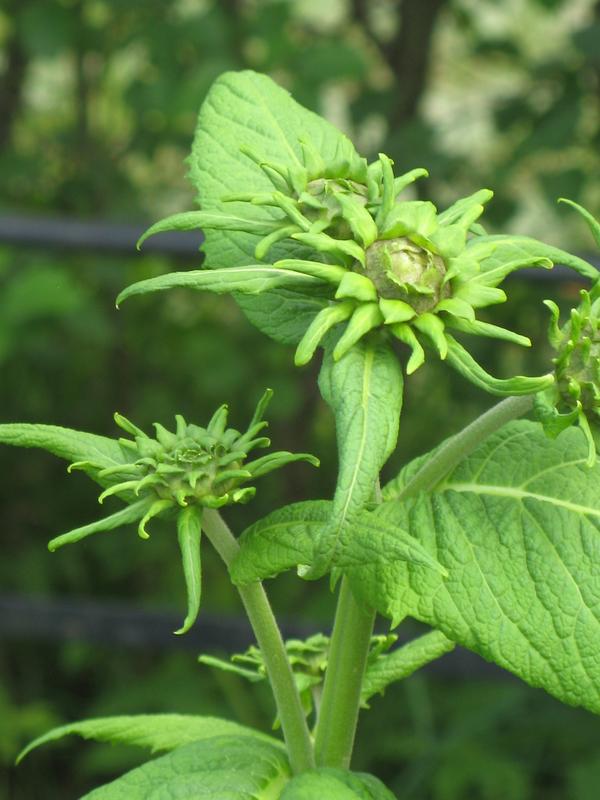 315 - Unknown - Unknown - 30cm
hedgerow/Mullsjo, near Jonkoping/Sweden
see previous. This is a closeup of the flower buds in early July
Photographer: PollyP
If you could send another photo when it blooms it would help. Do you know what colour the flowers are?
Posted by: Dave Cullen 2010-07-18
---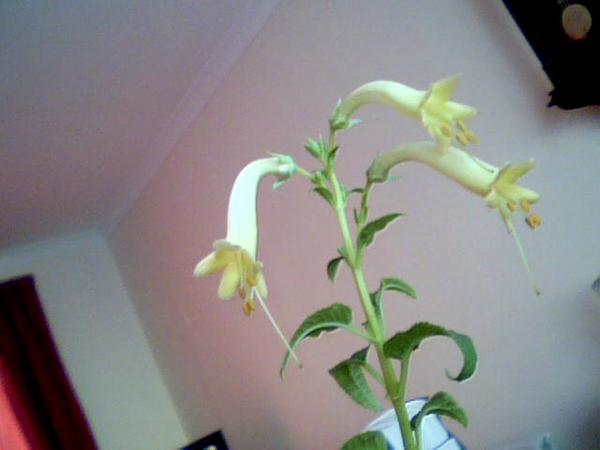 239 - Unknown - Unknown
Thrives in Clay/Essex/United Kingdom
ive not seen this plant before blooms in early spring quite fast growing keeps leaves throughout winter grows in winter cuttings in water in winter shrub / tree ? any one out there that could name this plant would be welcome thankyou
Photographer: pool173
I think this is a hybrid Penstemon (family Scropbulariaceae) and probably is Penstemon Hartweggi which is a cross between Penstemon and a member of the Gloxinioides family. An indication of the height would help with identification. Can grow up to 2 - 3
Posted by: Phyllis Elias 2010-06-30
thankyou for your comment the height i was taking cuttings from was aprox 6 ft these were cut from last winter they have now reached 1 ft not only likes clay conditions but takes well to wet soil conditions as well .i will look up your imformation than
Posted by: pool173 2010-06-30
---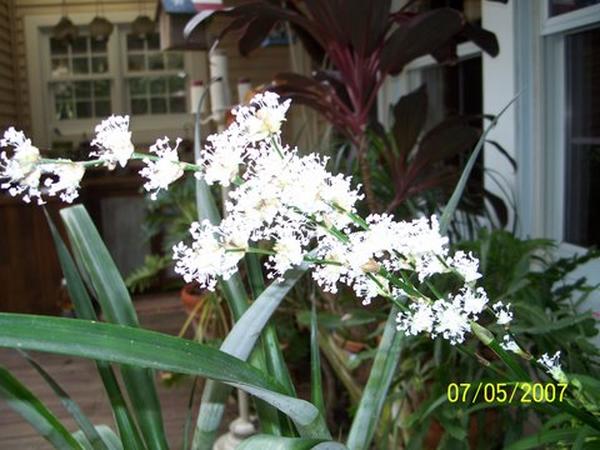 37 - Unknown - Unknown
College Station/USA
The plant was given to me and I was told that it is a dutchmans pipe. I looked it up under that name and it did not resemble that plant at all. It sends out shoots that form new plants and the leaves seem a lot like wandering jew.
Photographer: Jeannie
---